Honey & Beekeeping – 2022
Department B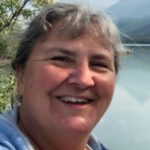 Exhibit Entry – Farm Exhibits (Barn):
Tuesday, August 23, 2 pm – 8 pm in Farm Exhibits
Exhibit Pick Up:
Tuesday, September 6, 1 – 6 pm (Hoskins)
Saturday, September 10, 1 – 6 pm (Hoskins)
For liquid honey, use one-pound queen line jars only. Contact Superintendent for jar information. Entries without entrant contact/mailing information will be automatically disqualified and not judged. Southcentral Alaska Beekeeping Association membership is NOT required to enter.
Division 01: Honey & Other Bee Products
Sub-Category:
J: Junior, ages 13 through 17
Class:
01 Water white (Pfund 0-8)
02 Extra white (Pfund 9-16.5)
03 White (Pfund 16.6-34)
04 Extra light amber honey
05 Light amber honey
06 Amber honey
07 Dark amber honey
08 Deep frame
09 Medium frame
10 Bee pollen
11 Educational
12 Creative Display
13 Comb honey
14 Creamed honey
15 Chunk honey
16 Beeswax
17 Other
Division 02: Honey & Other Bee Products – Junior, 12 & Under
Class:
01 Water white (Pfund 0-8)
02 Extra white (Pfund 9-16.5)
03 White (Pfund 16.6-34)
04 Extra light amber honey
05 Light amber honey
06 Amber honey
07 Dark amber honey
08 Deep frame
09 Medium frame
10 Bee pollen
11 Educational
12 Creative Display
13 Comb honey
14 Creamed honey
15 Chunk honey
16 Other
Special Awards – Honey & Beekeeping
Outstanding entries will be recognized by this generous donor: